Corinna Kiefer
Director of Materials Management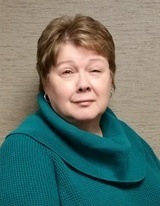 Corinna Kiefer
Ms. Kiefer is the director of materials management for Gordon Scott Consulting & Investment. She has over 26 years of healthcare experience ranging from acute care facilities to the ambulatory surgery setting. She has completed both a health unit coordinator (1989) and surgical technologist (1990) diploma program at Waukesha County Technical College. Functioning in various roles throughout healthcare has enabled her to expand and gain extensive insight and knowledge into the supply management role which is now her career focus. Excellent attention to detail and organizational ability allow her to function effectively in this role. She strives for positive interaction with management, physicians, and staff and feels that a good example is set by a positive work ethic.
Work Experience
(January 2013-Present) Gordon Scott Consulting & Investment
Director of Materials Management
Responsible for procurement of facility supplies and services within budgeted amounts
Management of physical inventory (ordering, receiving, documenting, and stocking)
Maintaining supply management software system and master inventory data
Creating purchase orders, intake and documenting invoices for Accounts Payable
Assisting and researching capital purchases
Product trials and analysis for facility and surgeons
Price negotiating, establishing and maintaining GPO and product contracts
Manager of sterile processing department and staff
Assist with creation and maintenance of policies and procedures pertinent to managed areas
Maintaining implant and product recall logs
Liaison with new and existing surgeons for any product or facility needs
March 2009 – December 2012 ProHealth Moreland Surgery Center
Materials Coordinator / Materials Manager (September 2012)
Responsibilities as above with the exception of management duty additions.
January 1990 – 1992 ProHealth Waukesha Memorial Hospital and Ft. Atkinson Memorial Hospital (OB Dept.)
Health Unit Clerk
Worked in various nursing units under direct supervision of nursing staff and physicians.
Responsible for daily clerical nursing unit duties: answering phones, ordering supplies, transcribing physician orders. Prepare incoming admissions, discharges, patient charts, reports, order tests, labs, and assisted with patient and family needs. Also functioned as nursing assistant at Ft. Atkinson.
January 1992 – March 2008 ProHealth Waukesha Memorial Hospital and ASC
Surgical Technologist I and II
Cross-trained in surgery to work in multiple areas. Assist surgeons and nursing staff with surgical procedures with preparation of instrumentation and supplies needed for cases.
Scrub to assist surgeon. Maintained thoracic specialty. Served as pool tech in OB.
OR Scheduler and Biller
Scheduled surgical procedures, created surgeon supply and preference cards, and procured necessary services and supplies to complete cases. Prepared patient charges and worked in conjunction with billing department for preparation of billing for services.
July 1990 – 1992 Wheaton Franciscan St. Joseph's Hospital Milwaukee, WI
Surgical Technologist
Assist and scrub in general surgical procedures.