Henry Hopkinson, BS
Operations Director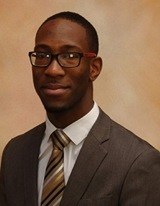 Henry Hopkinson, BS
Introduction
Mr. Hopkinson graduated from Bethune-Cookman University with a Bachelor of Science in Accounting in 2011. While matriculating, his emphasis and extra curricular coursework focused on urban economic development through financial planning and tax preparation. He was instrumental in the charter and management of two franchise service coalitions in Volusia County. Henry has now transitioned his economic development knowledge to focus on the healthcare industry providing low-cost-of-care services through business development, strategic partnerships, cost analysis, and strategic planning.
Description
Mr. Hopkinson is the appointed Operations Director of Gordon-Scott Consulting. With a background in accounting as the foundation of his executive expertise he directs laboratory and radiology services for an independent clinic. Business operations, fee structuring, capital needs analysis outline a few of the tasks Mr. Hopkinson completes in his executive seat.
Specialization
Billing Information Systems Design and Implementation
IT Environment Analysis, Design, and Implementation
Independent Laboratory Business Design
Independent Radiology Business Management
Urban Economic Development through Financial Training and Services
Experience
2013 – Present
Gordon Scott Consulting & Investment, Waukesha, Wisconsin
Director of Operations. Consulting services to healthcare facilities include:
Cost-volume-profit approach strategic planning.
Marketing campaign design using market analysis and break even approaches to price structuring.
Contract revision and remediation with the use of risk analysis and assessment created from each facility's strategic goals.
Ad-hoc reporting related to cost control, productivity analysis, and implementation of operational improvement.
IT assessment, selection, and implementation for medical device and operational software.
2013 – 2014
A.R.G. BEKS, Waukesha, Wisconsin
Director of Operations.
Manage four reporting staff members though daily operation of the company such as status meetings, objective and goal setting, next steps, and project management for transcription, information technology, and revenue cycle management clients.
Developed Enterprise Risk Management Framework for the firm and headed creation of protocol for the control environment, risk analysis, information management, and monitoring of the firms operations.
2012
Black Creek Financial, Daytona Beach, Florida
Accountant.
Perform account reconciliations with action plans for reconciling items
Perform account analysis with identification and explanation of variances
Support internal and external audit requirements
2010 – 2011
United Way of Volusia and Flagler County, Daytona Beach, Florida
Volunteer Income Tax Assistance Site Coordinator.
Management responsibility in a Volunteer Income Tax Assistance site with 15 volunteers assisting with 500 tax returns
Training of volunteers to prepare beginner tax returns
Prepared beginner and intermediate tax returns
Education
Wendell P. Holmes Scholl of Business, Bethune-Cookman University, Daytona Beach, Florida
Bachelor of Science Degree in Accounting May 2011
Cumulative GPA: 3.41 |4.0
2010 – Financial Executives International Scholarship Award Recipient
2010 – National Pan-Hellenic Council Man of the Year
2011 – Order of Omega Honors Society Inductee
2011 – Cum Laude, Honors Program Graduate
Skills
Computer: People Soft, Microsoft Office Word, Excel, Power Point, Access, Outlook, CRM, Quick Books, and Tax Wise. Extreme attention to detail. Risk analysis and enterprise risk management approaches to daily operations and processes.
Involvement
National Association of Black Accountants, Kappa Alpha Psi Fraternity Inc., Campaign for Working Families Volusia County, Money Smarts Trainer, Volunteer Income Tax Preparer and Site Coordination, Coach for Special Olympics of Brevard County. Currently on a self study plan for the CPA exam.