Priscilla Bullen, MSN, FNP-BC
Administrative Director / Clinical Educator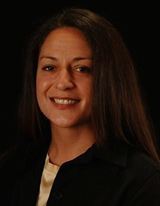 Priscila Bullen, MSN, FNP-BC
Mrs. Bullen is the administrative support and clinical educator for Gordon Scott Consulting. She is a critical care registered nurse with over 17 years of nursing experience. and is a United States Army Reserve veteran, proudly serving 10 years in a combat support hospital implementing observer controller operations in training combat medics and assessing battle staff effectiveness and train for advanced readiness. Knowledge, skills and abilities include business development, human resources solutions, EMR transition and implementation for EPIC, clinical specialty in cardiovascular, neuro-surgery and trauma intensive care with experience at level one trauma centers and regional burn hospital. Mrs. Bullen is an American Heart Association instructor and teaches BLS, adult and pediatric Heartsaver, ACLS and PALS.
Introduction
Other experience includes implementation on phase one pharmaceutical clinical trials. Research, development and implementation of best practice methods.
Education credentials include a Bachelors in Nursing from University of Wisconsin, Milwaukee; and Critical Care certification (CCRN) through the American Association of Critical Care Nurses. American Heart Association Heartsaver, BLS, ACLS and PALS instructor.
Member of Member of PHI THETA KAPPA Honor Society-SIGMA THETA Chapter and American Association of Critical Care Nurses-Greater Milwaukee Chapter.
Areas of Specialization
EMR development and utilization support
Customized mock code implementation
Culture of Service Change Management and Best Practice Implementation
Work Experience
[January 2009-Current] Gordon Scott Consulting, Waukesha, WI
Owner, Administrative Director and Clinical Educator
Owner in GSC health care consulting firm. Providing innovative management and consulting solutions.
Provide clinical expertise in critical care areas. BLS, adult and pediatric heartsaver, ACLS and PALS instruction.
Provide Human Resources Solutions
EMR transition and implementation
[September 2011-Current] Premier Medical Staffing Solutions, Milwaukee, WI
Critical Care Nurse
Intensive Care Nurse for Level 1 trauma centers including Regional Burn Hospital
Proficient in Management of patient population including invasive Neuro- Surgery, General Surgery and Cardiac surgery patients.
[September 2010-March 2014] Aurora St. Lukes Medical Center, Milwaukee, WI
Cardiovascular Critical Care Nurse
Cardiovascular Intensive Care Nurse in a progressive 30 bed CVICU unit at a trauma level 1 teaching hospital caring for high risk cardio thoracic surgical patients. Care of robot assisted and hybrid procedures, heart and lung transplantation, involvement in innovative clinical trials and research studies.
Extensive, in depth collaboration with on-site transplant and pulmonary hypertension clinic team.
[January 2010-September 2010] Aurora Summit Medical Center, Summit, WI
Cardiovascular Critical Care Nurse / Charge Nurse
Critical Care Nurse in a 24 bed general, cardiovascular, neuro-surgical intensive care unit. Participated and assisted in design and work flow for newly constructed 210 bed community hospital.
Nurse council representative focusing on patient satisfaction, and service recovery.
[June 2008-Jananuary 2010] Wheaton Franciscan Healthcare-Elmbrook , Brookfield, WI.
Critical Care Nurse / Charge Nurse
Critical Care Nurse in a community hospital Intensive Care Unit located in a 166 bed hospital known as a stroke care of excellence facility.
Stroke care committee, implementing protocols for cerebral vascular accident management
Award recognition for patient excellence and satisfaction
[November 2007-April 2008 ] National Naval Medical Center, Bethesda, MD.
Clinical Pharmacology Nurse
Phase one clinical pharmacology nurse responsible for coordinating test preparations within phase one test lab for a 2.5 million dollar research project.
Coordinate care for phase one clinical pharmacology research center
Involved in research excellence improvement process
Responsible for client education in phase one test experience
AREAS OF COMMUNITY INVOLVEMENT
Board member for El Sistema – Greater Milwaukee Youth Orchestra, a non-profit organization providing musical instruction and equipment to children of all ethnicities, race and socioeconomic status in the greater Milwaukee area.

[December 2011 – August 2013]
Board member for El Futuro De Waukesha County, a non-profit organization providing educational assistance to underserved Hispanic gifted children in Waukesha County. www.elfuturodewaukesha.org
Licenses & Certifications
Wisconsin – Multistate, RN
Critical Care Registered Nurse (CCRN)
BLS and Heartsaver -Instructor
ACLS-Instructor
PALS Instructor