Ronald Bullen, MBA, RN
President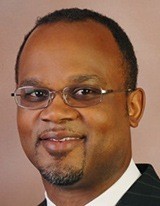 Ronald Bullen, MBA, RN
Mr. Bullen (Ret US Army Major) – is the founder of Gordon Scott Consulting. He is a healthcare executive with extensive leadership experience in business operations. Knowledge, skills and abilities include business development, change management, cost control, productivity analysis, implementation of operational improvement systems and clinical information systems. Well versed in planning, design, implementation and operations of extensive multi-million dollar renovation projects at the medical center, community hospital and ambulatory surgery center levels.
Introduction
Other experience includes planning, design, implementation and operations management of surgical services through six extensive multi-million dollar operating room expansion and renovation projects at medical center, community hospital and free standing ambulatory surgery center facilities.
Education credentials include a Masters of Business Administration from University of Wisconsin, Milwaukee; and a Distinguished Military Graduate with a Bachelor of Science in Nursing from University of Texas, Arlington.
Member of Beta Gamma Sigma – Business Honors Society. Chair Elect Board of Directors St. Catherine Residence, Milwaukee, WI. President of Wisconsin Surgery Center Association.
Areas of Specialization
OR Throughput and Workflow Efficiency Design for Surgical Services
Physician and Patient Satisfaction Improvement Analysis
Culture of Service Change Management and Best Practice Implementation
Surgical Information Systems Design and Implementation
OR Architectural Design and Renovation Planning
Free Standing ASC Business Design and Development
Work Experience
[Mar 2009 – Present] Gordon Scott Consulting, S.C. Waukesha, WI
President
Owner and founder of Healthcare Management Consulting & Investment Limited Liability Company. Consulting services provided include:
AAASF accreditation and Medicare certification for free standing ASC
Operations management of physician owned Medical Lab and Diagnostic Imaging Center
Independent medical group practice operational efficiency assessments
Healthcare business entity start up assistance and management services
Information Technology assessment, selection and implementation
Outsourced services contract negotiation
Medical Practice budget development and analysis
Patient satisfaction survey tool development and implementation
Website design and implementation
[Aug 2008 – Present] ProHealth Aligned, LLC, Waukesha, WI
Executive Director
Executive Director and Chief Administrative Officer of Limited Liability Company. Responsible for design, and creation of Limited Liability Company; coordinated conversion of hospital based non-profit 7 OR Multi-specialty Ambulatory Surgery Center to for-profit joint venture; and developed organizational business plan and processes to facilitate commencement of operations on March 2009. Successfully lead organization to achieve AAAHC 3 year accreditation and Medicare/Medicaid certification. Lead company to consistently achieve above industry standard profit margins and exceed financial targets for three consecutive years. Key knowledge, skills and abilities:
Physician recruitment
HR compensation and benefits plan design
Accreditation & Certification
Information Technology assessment, design, selection and implementation
Strategic planning
Revenue cycle analysis
[Apr 2001 – Aug 2008] Wheaton Fransican Healthcare-Elmbrook , Brookfield, WI
Director Surgical Services
Executive Director of Surgical Services in an 13 bed OR Suite located in a 166 bed community hospital. Direct responsibility for 7 cost centers with a total operating budget of over $18,000,000 and 161 employees which annually perform over 8500 surgical procedures.
SE Wisconsin Regional Chair of Surgery Operational Excellence Task Force for Wheaton Healthcare System with focus on improving financial and operational performance for 6 facilities in surgery service line
Project manager responsible for design, planning and implementation of McKesson Horizon Surgical Manager information management system and electronic health record for SE Wisconsin region
Identified and implemented marketing opportunity for profitable ENT services which increased service volumes by 16%
Redesigned workflows and implemented service of excellence culture to consistently achieve top 25th percentile national ranking in patient satisfaction over the last 4 years and best performer out of 10 facilities in Wheaton Healthcare System for 2006
Redesigned surgical pre-admission center processes and workflows to achieve top 10th percentile in department productivity and best performer in SE Wisconsin region
Identified and spearheaded opportunity for shared inventory path for healthcare system that lead to over half million in surgery supply and inventory expense reduction
Designed and implemented physician service manager program for new surgeons to enhance physician efficiency and satisfaction leading to shift in splitter volume from competitive facilities
Designed and implemented modified block scheduling plan to improve OR efficiency and surgeon satisfaction that resulted in justification for OR expansion by an increase in annual OR utilization from 64 to 83 percent
[May 2007 – May 2008] Walter Reed Army Medical Center, Washington, D.C.
Clinical Head Nurse
Mobilized Army Reserve Officer in support of Operation Enduring Freedom at Walter Reed, a 260 bed tertiary care teaching facility, to improve clinical conditions and operational efficiency in the Post Anesthesia Care Unit.
Redesigned unit operations and layout using lean thinking to improve patient flow and reduce discharge delays
Collaborated with Anesthesia department to develop policy and implement operational process for clinical fast track program for post-anesthesia care
Implemented staff education and training in collaboration with Regional Anesthesia department to increase staff competency in pain management and reduce length of stay in PACU
[Jan 1999 – Apr 2001] OSF Saint Anthony Medical Center, Rockford, IL
Operating Room Manager
Clinical operations manager for 14 bed OR Suite, and Post Anesthesia Care Unit at a Level I, 254 bed tertiary center. Responsible for supervision of 89 direct reports and $13 million operating budget.
Significantly improved workflow efficiency and processes to improve surgery first case on-time start percentage from <60% to >90% average
Designed and implemented new support staff roles to improve surgeon satisfaction and average OR turnover time from >30 to 15 minutes
Participated in architectural planning and design of Healthcare Design award winning Ambulatory Care and Surgery Center
Significantly decreased staff turnover and vacancy rates by introducing successful employee recognition program adopted by entire hospital
Initiated OR nurse training program that resulted in elimination of agency use for staffing
[Oct 1995 – Oct 1998] Madigan Army Medical Center, Fort Lewis, WA
Army Nurse Corp Officer
Clinical Staff Officer in a 205 bed Regional Trauma Center and teaching facility serving a six state region.
Participated in the development of a clinical nursing model in 28 bed post anesthesia care unit to facilitate efficient care of patients being serviced by 12 different operative services
Served as a med-surg instructor for students of the U.S. Army Practical Nurse program. Provided both clinical and didactic instruction for up to 25 students. Supervised instruction of up to three LPN instructors
Served as an assistant head nurse on a 32-bed post surgical care unit providing nursing care for 11 operative services. Managed staff scheduling and unit quality assurance and improvement program
Selected Madigan Army Medical Center Nurse Corp Officer of the Year 1996 for demonstrated leadership abilities and contributions to the organization
[Oct 1992 – Oct 1995] Keller Army Community Hospital, West Point, NY
Army Nurse Corp Officer
Served as a clinical staff nurse on a 50-bed med-surg unit providing care for a pediatric, adult and geriatric patient population.
Functioned as Assistant Head Nurse after one year on the unit assisting with management of 32 staff members. Managed staff scheduling, patient education, and unit education programs
Introduced and implemented shared governance model to the facility leading to improvements in patient discharge planning, and design of patient teaching tools
Selected Keller Army Medical Center Nurse Corp Officer of the Year 1993 for demonstrated leadership abilities and contributions to the organization
Licenses & Certifications
Wisconsin – Multistate, RN