Melissa Olson, BSM, CNP
Clinical Systems Information Manager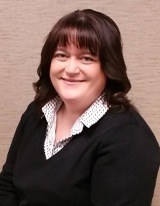 Melissa Olson
Ms. Olson
Is part of the leadership team at Gordon Scott Consulting that handles all clinical information that deals with information technology within the healthcare field. She is a proven healthcare professional with experience in business operations. Knowledge, skills and abilities include business development, change management, cost control, productivity analysis, and office leadership, cost analysis, with emphasis in clinical information systems, planning, designing, training and implementation.
Introduction
Other experience includes business office management, Information Technology support, with emphasis in Surgical Scheduling, billing, and project management. Melissa also plays an intricate part in setup, hardware selection and staff support for clients who are going through new EHR implementations.
Education credentials include a Bachelor of Science in Business Management from Cardinal Stritch University. She also holds Advance Technical Certificates in both Accounting for Healthcare and International Accounting from Waukesha County Technical College.
Member of the National Technical Honors Society and AAPC. She is also a Notary Public and commissioned for the State of Wisconsin.
Areas of Specialization
Billing transitions
Collection process improvements
Best Practice Implementation
Surgical Information Systems Design and Implementation
Free Standing ASC and private practice implementation of Information Technology needs
Technical Documentation and instruction manual creation
State Reporting
Work Experience
Clinical Information Systems Manager January 2013-Present
Gordon Scott Consulting & Investment, LLC is a Surgical Services Management Consulting Company. Specializes in improving operational efficiency, workflow design, cost control, and perioperative EMR implementation and design. I am currently working at ProHealth Care Moreland Surgery Center as their Business Office Manager.
Business Office Manager: ProHealth Care Moreland Surgery Center ( 2009 – Present )
Key Accomplishments:

Successfully assisted with launching ground start operations of Joint Venture Ambulatory Surgery Center as Business Manager.
Successfully completed a vendor conversion from one billing company to new billing company in support of Medical billing operations.
Planned and managed use of collection agency for payment plans.
Effectively planned and managed internal software system upgrades while maintaining integrity of interfaces.
Maintained training and security roles of systems for both internal and external clients.
Management/Administration/Supervision

Responsible for function of insurance filling, account receivable, account payable, collections and coding.
Conflict resolution
Price Procedures
Regulatory compliance reporting to state agencies.
Maintenance of contractual logs and monies.
Coordinate the daily allocation of resources through effective utilization of staff.
Guides team problem solving including problem identification and solution.
Oversees medical record and information system functions
Determines team goals schedules and assignments
Performs team performance management analysis
Coordinates all team based training provides coaching, counseling as appropriate.
Works as a peer on leadership team while assuming expert roles for specific duties.
Supervises business office employees and participates in selection, orientation, counseling and evaluations.
A.R.G. Beks
2013-Present
Xcriptions Manager
Development, support and implementation of A.R.G mobile dictation application. Also, supports sales team with product demonstrations. Also serves as project management for the Information Technology sector. This includes creating proposals based on clients specifications and needs while remaining budget conscious for the practice.
Elmbrook Memorial Hospital
June 2, 2003 – 2009
Brookfield, WI
Surgical Scheduler
October 16, 2005- January 2009
Schedule surgeries for various doctors' offices
Process charges per protocol
Order Entry per protocol
Schedule Out-Patient procedures
Provide documentation for processes.
Assist educator with education documentation
Assist with maintenance of education records along with tracking
Reconciliation of daily dollars
Tracking implants
Managing in-coming phone calls
Run reports per Protocol
Write Surgical boards
Assist pain Clinic with procedures if necessary
Assisted Materials Coordinators with Budget justification when over budget.
Assisted VP's in data collection for analysis.
Compiled data for Analysis within dept.
Setup and established charging procedure and charge sheet for Out Patient Dept.
| | |
| --- | --- |
| Health Unit Coordinator/Paraprofessional | June 2, 2003 – October 16, 2005 |
Participates with the interdisciplinary care team in the delivery of the patient's plan of care.
Facilitates the smooth operation of the nursing unit by coordinating non clinical operations
Scheduling tests
Assembling and maintaining patient charts
Retrieving lab and other test results from the computer or doctor's office
Transcription of physician orders
Order entry
Maintenance of patient charts and unit records
Efficient processing of unit information and maintenance of unit supplies
Serves as a Champion in charge capturing for the floor
Ordered Supplies for unit
Maintenance and assembling of Patient Education.
Telemetry Technician, Monitoring patient's heart rhythms, informing RN of Ectopy.
Publish and coordinate Floor Newsletter
Establish necessary setup for new staff on floor such as Mailboxes, lockers and call light system,
Consult other Doctors as ordered.
Waukesha Engine

Waukesha, WI
1997-2003

Help desk Technician
Provided first and second level Help Desk support to internal customers of 900 nodes.
Created users; provide permissions to files and applications, setup printers, restore and backup system files, and other network administration duties all the while maintaining system security.
Assisted third level with server installations, maintenance and backups. Troubleshoot and repair application and hardware issues. Purchase hardware/software for company according to budget. Establish excellent vendor/customer relationships. Processed invoices and charge backs according to budget
Setup onsite training sessions for various applications. Documented "Special" PC installations and problems. Created instructional material for end users. Conducted training sessions to users on new applications and hardware. Provided website administration. Served as primary support for web conferencing
H&R Block

Waukesha, WI
1987-1999


Office Manager 1987-2010
Organizing and supervising all of the managerial activities that ease the smooth running of an office. Administer filing systems, develop and apply latest administrative systems, such as record management, record office expenses and managing the budget. Standardize the office layout and keep up supplies of stationery and equipment, Maintain the form of the office and arrange for needed repairs, Supervise the recruitment of fresh staff, and training.